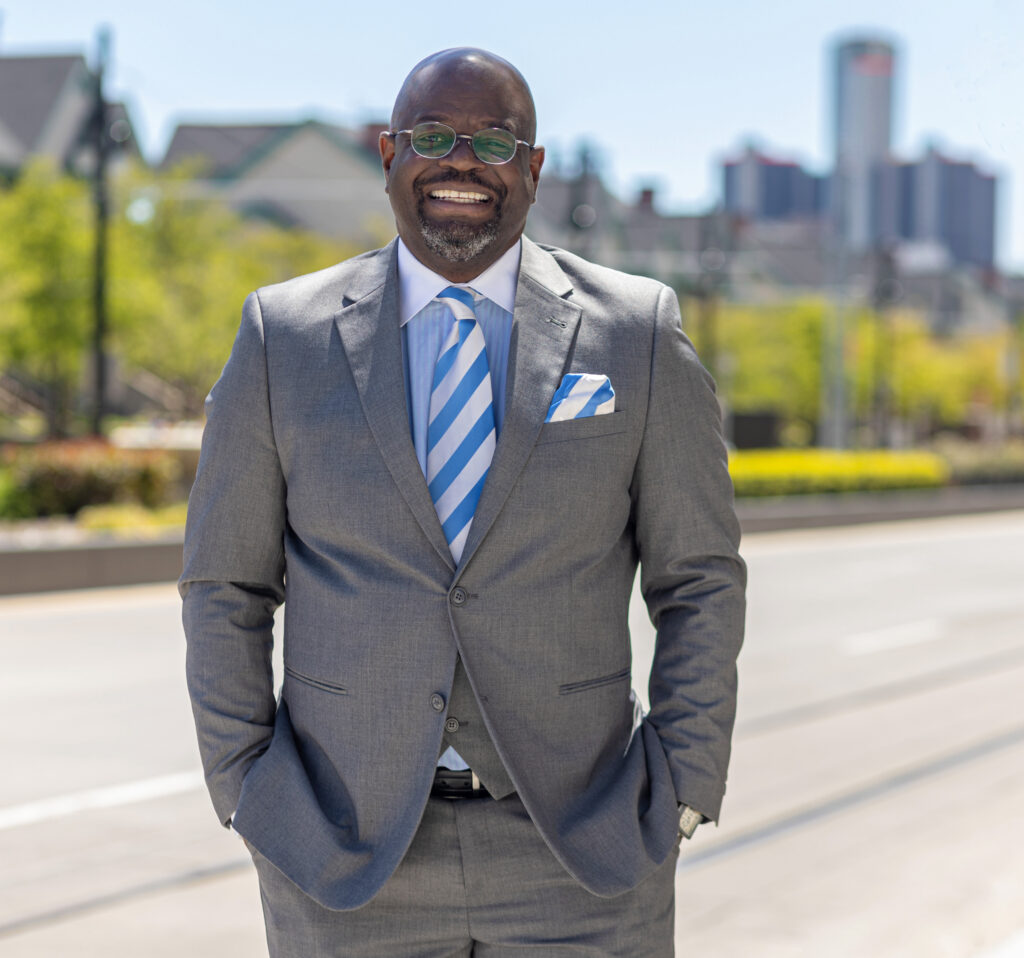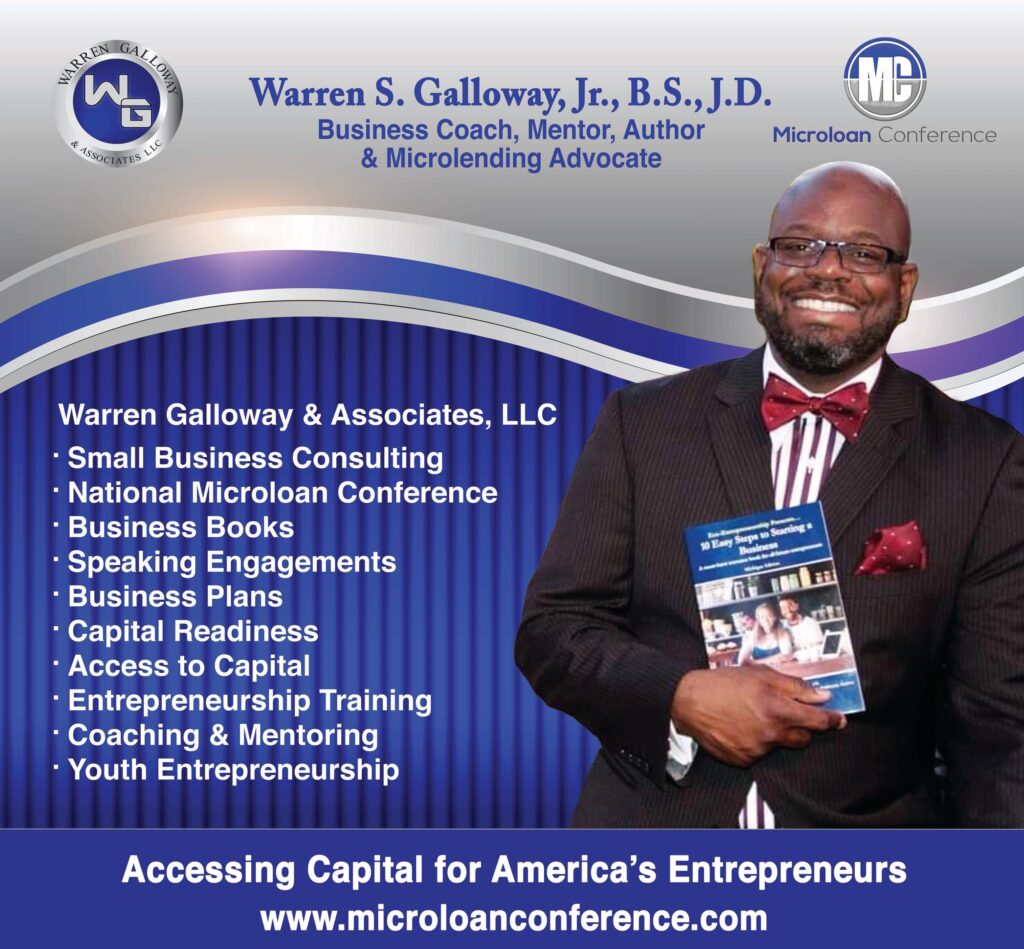 Warren S. Galloway, Jr., owner of Warren Galloway & Associates LLC, has more than 14 years of executive-level banking and 20 years of small business experience. He has worked in many capacities with nonprofit groups, individuals, and businesses. Mr. Galloway has served in key positions at some of the largest national and regional financial institutions in the United States—among them E*TRADE Bank, Charter One Bank (now known as Citizens Bank), Standard Federal Bank (now known as Bank of America), and NBD Bank (now known as Chase Bank)—holding a number of posts in Regulatory Affairs, Compliance, Community Reinvestment (CRA), Community Development, Personal and Mortgage Lending, Investments, Small Business Lending, and Retail Branch Operations.
Mr. Galloway earned a B.S. in Marketing/Business Administration from Central Michigan University, as well as a J.D. from Western Michigan University Cooley Law School. After completing his education, he became a community advocate, working to rebuild urban and rural communities by utilizing funds from financial institutions, government, businesses, foundations, private individuals, and his own personal resources. Economic and financial empowerment, youth and social activism, affordable homeownership, leadership training and fundraising, small business lending, and entrepreneurship have become the staples of his leadership role in the community. He also provides independent life skills, employment readiness training, job placement services, and small business guidance consulting assistance to individuals with disabilities and ex-felons.
In 2005, Mr. Galloway decided to utilize his expertise from the financial services industry and nonprofit community to establish Warren Galloway & Associates LLC. This company provides small business consulting services to government entities, nonprofits, private companies, the disabled, and many other individuals (committed to rebuilding their communities, promoting self-employment, and developing independent living skills). Two of his biggest clients are Michigan Rehabilitation Services and Bureau of Services for Blind Persons (which are both agencies in the state of Michigan).
Mr. Galloway is a strong advocate of microlending, and has taken the lead in promoting it as an important resource for small businesses throughout Michigan. He has assembled some of the best, brightest, and talented professionals under Warren Galloway & Associates LLC—all of whom are committed to providing top-notch consulting services, small business consulting, youth entrepreneurial training, pre-employment readiness, and job placement, ex-felon services, independent living and soft skills seminars to businesses and individuals in need of these services.
Mr. Galloway co-founded the HR Talent Group, which is a nationwide permanent and contract staffing firm that assists small and large companies looking to fulfill their job placement needs. In addition, he became an adjunct professor of business at Baker College in Clinton Township, MI., and a Portfolio Manager with TechTown Detroit SWOT City program. He is also the co-owner of Inspired Book Publishing LLC.
He is the author of four books: "10 Easy Steps to Starting a Business – Michigan Edition", "Microloans and How to Apply for a Microloan," "10 Easy Steps to Starting a Business – Youth Michigan Edition", and "The Survival of the West Indian Manatee."
Mr. Galloway is the founder of the National Microloan Conference—an annual conference for microlending industry professionals (lenders, entrepreneurs, bankers, and service providers).
Private companies, government agencies, nonprofit communities, small businesses, and individuals throughout the state of  Michigan have benefited from Warren Galloway & Associates LLC's ability to obtain grants, financial contributions, mortgage loans, small business and commercial loans, board of director support, assistance in the development and rehabilitation of housing, etc.
Mr. Galloway is serious about his professional commitment to revitalizing communities and assisting individuals with and without disabilities. Warren Galloway and Associates LLC demonstrate its founder's steadfastness and dedication through real and measurable action.