Microloan Conference Pitch Competition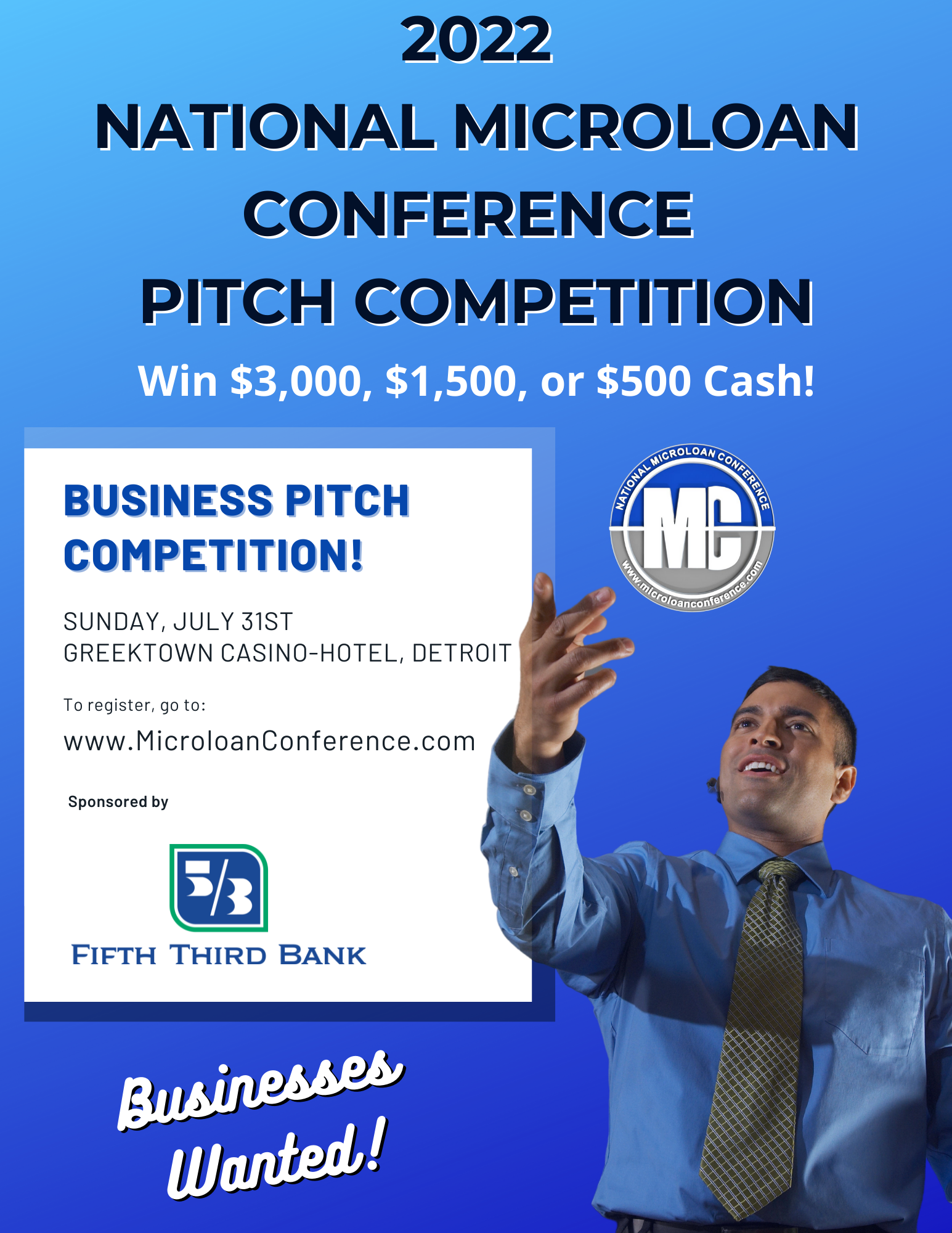 New for 2022 – The Pitch Competition!
We are pleased to bring an all-new Pitch Competition to this year's National Microloan conference.  Participants will have a chance to win up to $5,000 in cash to help fund their entrepreneurial dream.
Deadline: July 9, 2022
Overview
The 2022 National Microloan Conference Pitch Competition is an opportunity for companies to showcase their unique business proposition, gain market exposure, secure growth capital, receive invaluable consulting, and establish strategic partnerships. Ten companies will be selected to pitch in front of a live audience of business experts, eager investors, community leaders, and potential customers.
Competition Details
Any type of business is eligible.

Pitch (5 minutes max). Audio and visual equipment will be provided.

The business owner must be a registered guest for the conference or

a registered paid vendor.

Three businesses will be selected to receive awards of:

$3000 for 1st
$1500 for 2nd
$500 for 3rd
Company Selection Criteria
Business Idea – How original is this product or service?

Business Plan/Executive Summary –

Plan the Work, Work

the plan.

Market –

How well defined is the market for this product

or service?

Impact on community

–

Employment opportunities for

the local




economy?

Leadership team

–

How will your team make your company

a success?